This is your time. What do you want?
My massages are tailored to your needs. I have experience, skill and success working on clients who are athletes, clients who are experiencing known and unknown sources of pain (such as accidents/other injuries, post surgery, fibromyalgia, arthritis...), over-worked and stressed-out 9-5ers, entrepreneurs & executives, clients who are moving through grief & loss, mothers and children.
60 Minute Massage $75
Choose from one or a combination of modalities, including Swedish Massage, Deep Tissue, Passive Stretching and Trigger Point/Neuromuscular Therapy.
90 Minute Massage $100
With an extra 1/2 hour we have that extra time to spend on troublesome areas and address issues.  I recommend 90 minutes if you'd like deep tissue work.
Looking for Couples Massage?
Contact The Idyllwild Grand Lodge at 951-659-3283
"Tension is who you think you should be. Relaxation is who you are" -Chinese Proverb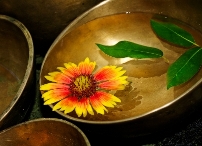 15 Minute Sound Healing Ad-On $15
Discover or re-experience the beautiful, calming tones of ancient Tibetan singing bowls, bells and tingshas.  Add a 15 minute bowl session to your massage for a truly relaxing and healing experience.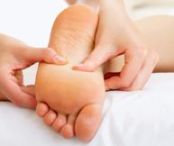 15 Minute Foot Massage Ad-On $15
Do your feet need just a bit more but you don't want to sacrifice your massage to focus on them?  Add on 15 minutes to your massage just for your feet.  They will thank you for it!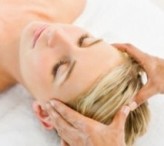 15 Minute Scalp Massage Ad-On $15
Are you "in your head" thinking and worrying?  Do you experience headache's?  Or do you just love having your hair gently tugged and scalp massaged?  If so, adding this on to your massage could be just the difference between resting and truly relaxing.